Charleston
Charleston, SC Charter Fishing, and Tours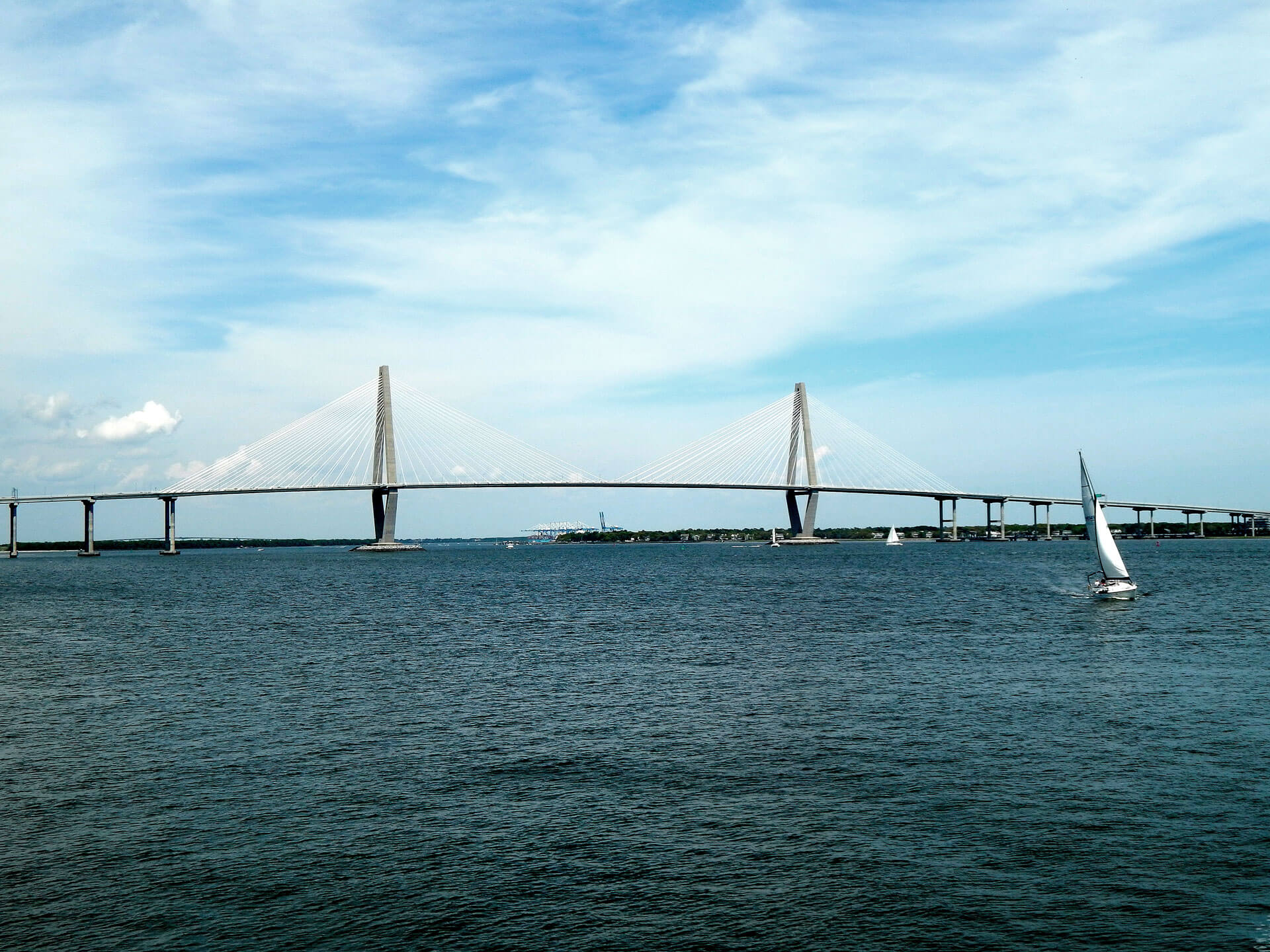 Charleston, SC is one of the most beautiful and historic locations in the U.S. From the historic Charleston Battery to Fort Sumter, the backdrop for World Class Fishing and Sightseeing Tours will not disappoint.
Charleston Inshore Charter Fishing
We will primarily fish the lush marsh estuaries of the waters surrounding Charleston, SC such as the Ashley River, Cooper River, Wando River, and Charleston harbor. We will be targeting species such as Redfish, Spotted Seatrout, Flounder, Sheepshead, Black Drum, SHARKS, Cobia(seasonal), Tarpon(seasonal), and many more. The techniques we will be using are sight fishing, the structure such as docks and oyster mounds, and fishing the tidal creeks and flats in the marsh estuaries. Both artificial and live bait can be used.
Charleston Nearshore Charter Fishing
Fishing nearshore out of Charleston, SC will send us out of the Charleston harbor and into the Atlantic Ocean. We will typically be fishing artificial reefs ranging anywhere from 2-10 miles out. We will be targeting nearshore species such as Black Seabass, SHARKS, Spanish Mackerel(seasonal), Spadefish(seasonal), Cobia(seasonal), Tarpon(seasonal), and many more. The techniques we will be using are bottom fishing around artificial reefs, free lining live baits, and sight fishing on the top of the water column. Both live and artificial bait can be used.
Charleston Sightseeing, Dolphin, Shell/Shark Teeth Collecting Tours
There is no better way to see beautiful Charleston, SC than by boat. Step on board for an unforgettable experience and see Charleston, SC from the water. See Fort Sumter, the Battery, the USS Yorktown, Castle Pinckney, Fort Moultrie, Morris Island and much more. Bring your camera and capture up close pictures from the water!
For the dolphin lovers, there are many dolphins that call Charleston harbor home. Get an up close experience of these beautiful creatures in their natural habitat as we cruise the waters of Charleston harbor. Don't forget your camera!
If combing the beach is your thing, then look no further. We will head to Morris Island, where you can comb the beach and you can find numerous beautiful shells and shark teeth. Morris Island is a barrier island of Charleston that sits at the mouth of the Atlantic Ocean. Morris Island offers great beach combing opportunities as well as spectacular views of the Atlantic Ocean, the Charleston harbor, Fort Sumter, and the city of Charleston, SC.
Departure:
There are a few places we can meet for departure from Charleston, SC, which are sure to be convenient to your location.
Wappoo Cut Public Boat Ramp
Located under the Folly Road drawbridge in the West Ashley area of Charleston, SC.
Charleston Harbor Resort and Marina –

20 Patriots Point Rd. Mt. Pleasant, SC

Waters Edge Restaurant Dock on Shem Creek –

1407 Shrimp Boat Ln. Mt Pleasant, SC